About Us
Locally owned and operated, Power Graphics, Inc. was incorporated in 1999. Specializing in marketing, graphic design and production the owner, Nyles E. Reinfeld, has managed growth over the past 20 years plus. Nyles is originally from the Akron, Ohio area graduating from Revere High School and receiving his bachelor's degree from the University of Akron.
Doing things right is the basis of our culture. With more than eight employees and growing, Power Graphics succeeds by serving their customers. "We help businesses, non-profits and individuals succeed in whatever their promotions may be". Our products and services are produced with pride and on time.
Power Graphics can be more than just a print shop. With more than 35 years of business experience and studies Nyles Reinfeld and his team can help guide you to success.
Power Graphics, Inc. is owned by a Christian who believes in the saving grace of our Lord and Savior Jesus Christ. Jesus was born of a virgin, lived a perfect life (as only God can) allowed himself to be hung on a cross, shed his blood, died and three days later rose from the grave! We believe this faith in him, Jesus, allows us to have a relationship with God and eternal life. We don't expect everyone to believe the exact things we do. Power Graphics serves everyone as long as the work is not pornographic, illegal or manipulative. We're happy to serve you. The statement is made here. We will not tell you more unless you ask what makes us different, what gives us hope and what sustains us.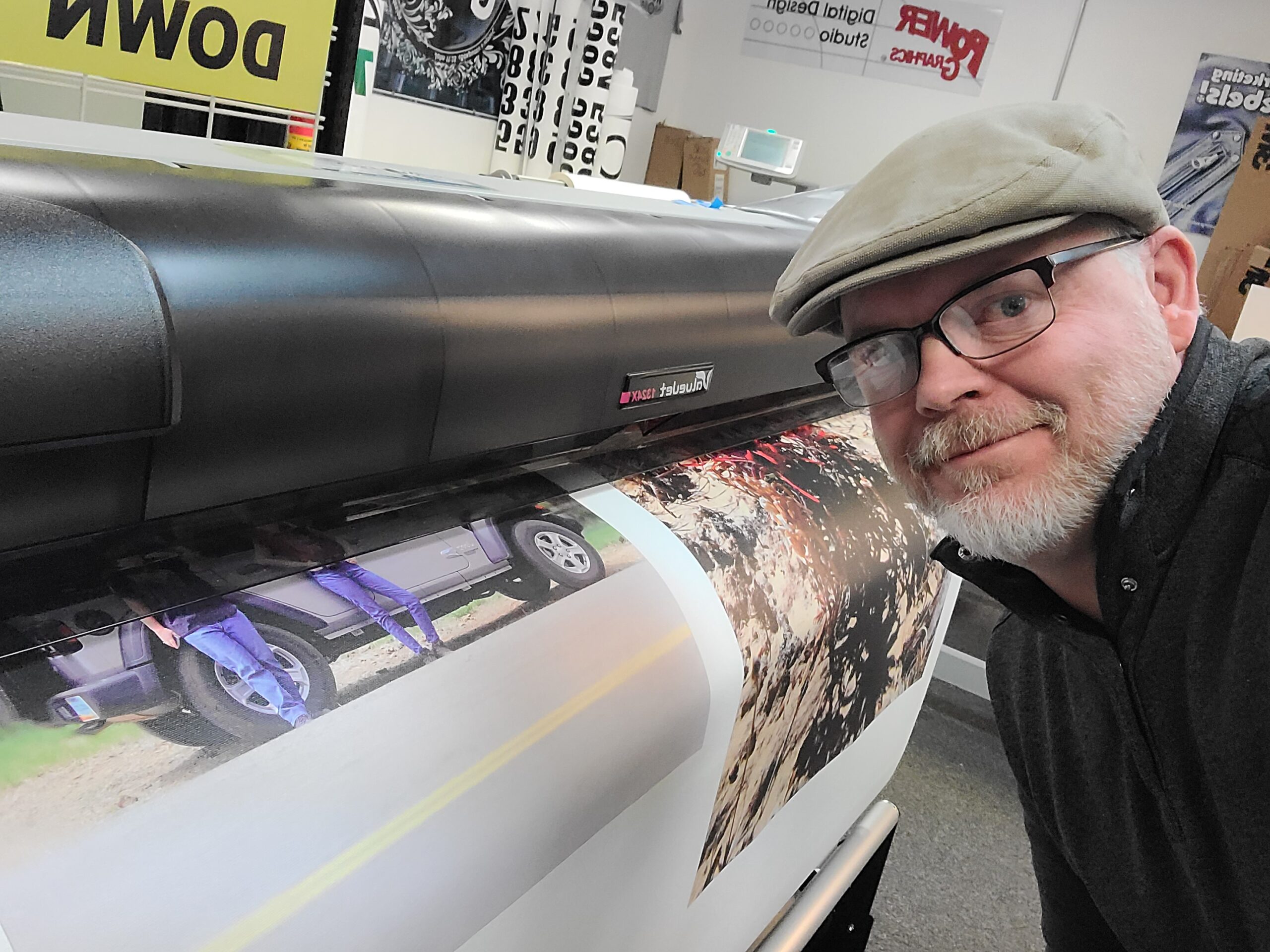 Nyles (Nick) E. Reinfeld, Owner
For the kingdom of God does not consist in talk but in POWER. 1cor4:20
Mission Statement
"Doing the Right Thing"
Values
"People are Important"
Vision
"To Help People Reach Their Goals"
Culture
"Love, Peace, Forbearance, Kindness, Goodness, Faithfulness, Gentleness, and Self Control"
Testimonials
When a client received his business card design: "BEEEAUTIFUL!!!!!  Yes, Yes and Yes!" "The personal touch is what matters so much to me. Being a new customer to PG and a new business owner, everyone has helped tremendously to ensure my brand is represented well."  Terry, Skoops
"Great experience working with Justin on our apparel and the end product looks great. "   EFG Advisors
"I very enjoy working with Power Graphics! Justin, Kat and everyone I've interacted with are fantastic. Quality work in every way!"   Art Sparks
"Phenomenal Company and Even Better People."   Working Class Hunter
"Best Graphics Shop Around."   Community Health Care
"The staff is always knowledgeable and helpful. Connie and Justin are great to work with."   Ralph Conrad
"I was just expecting a red Enter and Exit sign but AS ALWAYS you've gone above and beyond in creativity and made them purple!!!!  I LOVE IT!!  Approved to print."  Valeri Remark, Magic City's Remarkable Diner
"Love your personal touch to all our projects Nick. You and your team are truly the best Graphics designers I've worked with in my 47 years of doing business in the Akron area." Julius Toth, Eco Inventions
Job Opportunities
We evaluate all resumes and applications. Please include all contact information, experience and references. Job opportunities are:
general labor
large format printing
office 
graphic design
screen printing
vinyl installation
sign installation
wrap installation
embroidery
sales
book keeping
digital press operator
Power Graphics past and present.