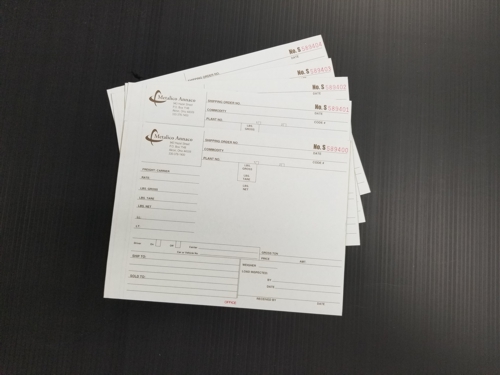 Carbonless Forms
Power Graphics graphic designers can create custom forms, we can use your design and we have standard layouts to choose from.
Also, check out our checks! We're a Quickbooks check vendor and can deliver directly to you door. Power Graphics offer checks with many options such as security levels, colors and sizes to choose from. Just call or stop by our offices in Norton, Ohio to learn more.
Call us or stop in today to start the process. Our staff can assist with questions.
Call us at: 330.825.0624